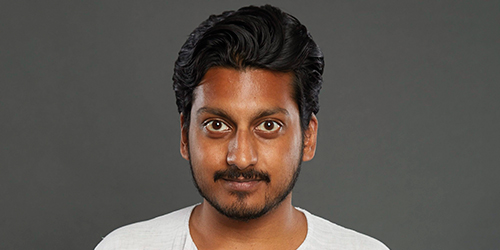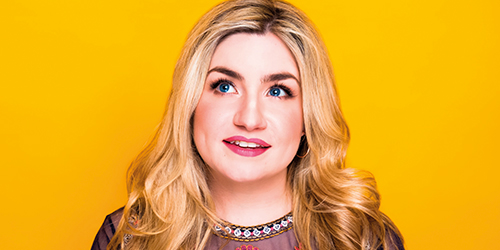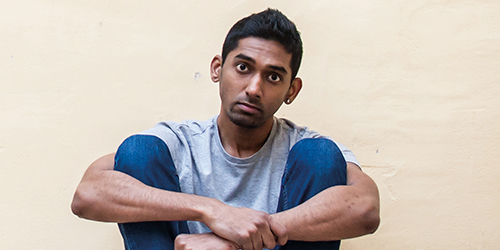 Ahir Shah, Harriet Kemsley and Deepu Dileepan
Vous aimez l'humour britannique avec son côté décalé et absurde?? L'«English Comedy Night» est faite pour vous.
Ahir Shah
Ahir Shah is a stand-up comedian whose sharp, intelligent brand of humour features a blend of philosophical inquiry, political vigour, and sweet gags. Ahir's current show, DUFFER, debuted at the 2018 Edinburgh Festival Fringe, where it enjoyed a critically acclaimed sell-out run and earned Shah his second nomination in a row for Best Show at the Edinburgh Comedy Awards. He gives his opinion about death and what comes before, life and what comes after, and Bohemian Rhapsody.
Harriet Kemsley
Multi-award-winning comic Harriet Kemsley pulls her skirt out of her pants and shames slut shaming.
In a Cornell-University study women rated fictional female peer, Joan, as emotionally unstable and less competent because she was sexually promiscuous. If Joan wasn't fictional her name would be Harriet Kemsley, and in this deeply personal and hilarious show Harriet delves into her sexual history.
Deepu Dileepan
Deepu Dileepan is a former social scientist turned writer/comedian. Currently based in Luxembourg City, he is the producer of the Luxembourg Comedy Festival and performs in venues across Europe. Deepu is former repertoire member of 'Evam Standup Tamasha' – one of India's top comedy collectives. He is also a movie reviewer for Galatta Media – South India's largest media promotion house. His stand-up clips on YouTube have over 2 Million views. When not dabbling in stand-up comedy, he is busy working on his glutes and eating green leafy vegetables